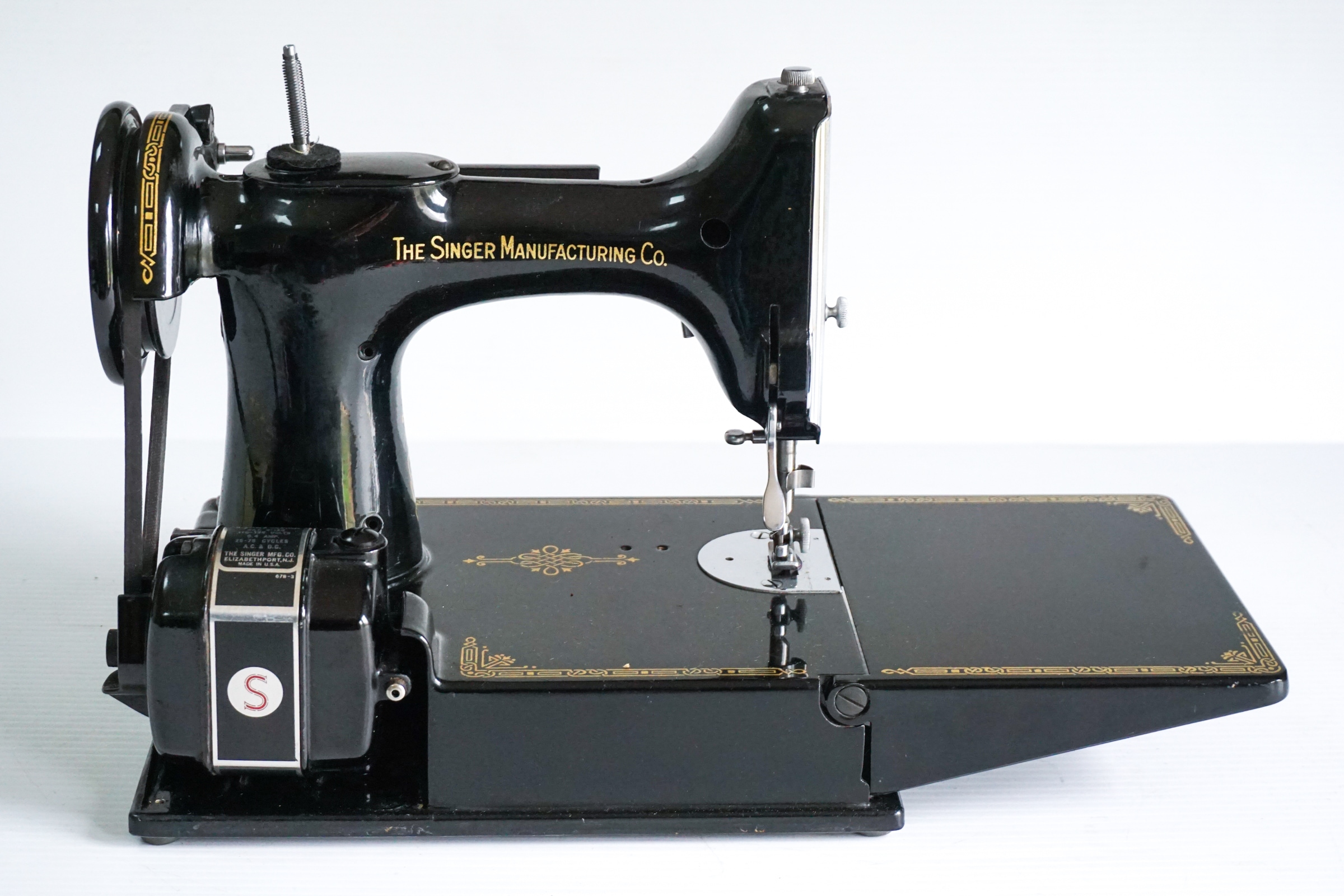 Arand Estate Personal Property Auction
10% Buyer's Premium added to the hammer bid price to determine the final purchase price.
Selling live on site the personal property collection of the Angela Arand Estate located just off Charlestown-Jeffersonville Pike – 2 miles East of Veterans Parkway I-65 Exit. Highlights include a phenomenal antique and modern sewing machine collection, grandfather clock, Jewel Tea glassware, cast iron cookware, antiques and a large selection of collectible glassware.
ANTIQUE SEWING MACHINES
Singer Featherweight sewing machine with box, foot pedal and spare parts, Singer Featherweight sewing machine with box, Singer 301A sewing machine with original box, foot pedal and manual, child's Singer plastic sewing machine, Essex miniature sewing machine with original box and manuals, Casige 116 sewing machine, 3MU made in the USA turquoise sewing machine, unnamed sewing machine – painted red and made in the USSR, cast iron Singer sewing machine base, and more antique sewing tools and equipment.
MODERN SEWING MACHINES
Husqvarna Viking Huskylock 936 electric sewing machine, Husqvarna Viking Designer 1 electric sewing machine, Husqvarna Viking sewing machine attachment, New Home Memory Craft 8000 electric sewing machine, JC Penny Stretch electric sewing machine, JC Penny Model 928 electric sewing machine and a very large selection of material.
GLASSWARE
Large selection of Jewel Tea glassware, Hall dinnerware, several pieces of green depression, baskets, Laughlin bowls, jadeite glass, large selection of milk glass, several pieces of Fenton glass, glass slippers, vases, serving dishes and much more.
ANTIQUES & COLLECTIBLES
Retro Kodak and Argus cameras, antique wood and glass showcase, retro Yakima Apple wooden box, Jumbo peanut butter jars, refrigerator jars, oil lamps, confetti splatter Texas-ware style dish, several pieces of Descoware cast iron cookware – made in Belgium, several pieces of Le Creuset cast iron cookware – made in France, vintage Pyrex casserole dishes, several mantle clocks including a Gilbert 1019, W.U.Tel. Co. New York antique meter, Kalliope disc music box, vintage cloth sew on patches, handmade afghan blankets, McCoy pottery vase, large selection of decorative planters, stoneware jugs, vintage copperware, an assortment of hand and yard tools and much more.
FURNITURE
Three piece entertainment center, grandfather clock, cloth lift chair, three-piece 1970's dining room suite, (6) leather bottom wood dining chairs and more.
WASHER & DRYER
Whirlpool top loading washing machine and Whirlpool front loading dryer.
—
PERSONAL REPRESENTATIVE Michael Arand
SELLER Angela Arand Estate
I-65 to Veterans Parkway Exit #5. East 1.7 miles, crossover Holman Lane, continue straight on Charlestown-Jeffersonville Pike for .3 mile. Turn right onto Lindy Trail to right onto Christopher Trail to auction on right.